Our favorite reads in Summer 2023
HML's library staff share their favorite book read recently.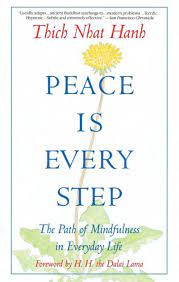 Peace is Every Step: The Path of Mindfulness is Everyday Life by Thich Nhat Hanh
A transformative guide that invites readers to find inner peace amidst the chaos of modern life. Through gentle teachings and personal anecdotes, the renowned Zen master illuminates the practice of mindfulness, emphasizing its accessibility and relevance to daily existence. Hanh explores how simple acts like walking, breathing, and eating can become opportunities for mindfulness, allowing individuals to cultivate deeper awareness and compassion. With profound wisdom and practical exercises, this book serves as a gentle reminder that peace and happiness are not distant goals, but attainable through the mindful presence in each step we take. (Noelle)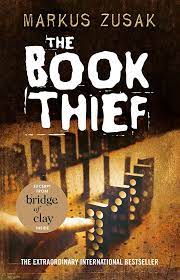 The Book Thief by Markus Zusak
A poignant and captivating tale set in Nazi Germany during World War II. The story follows Liesel Meminger, a young girl who finds solace and refuge in books as she navigates the horrors of war. Narrated by Death, the novel explores themes of love, loss, and the power of words. As Liesel learns to read and steals books from various sources, she forms deep connections with her foster family and befriends a Jewish refugee named Max. Through beautifully crafted prose and unforgettable characters, Zusak weaves a story that celebrates the resilience of the human spirit in the face of adversity. (Noelle)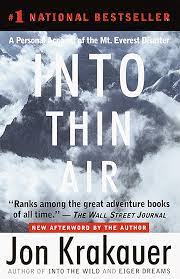 Into Thin Air: A Personal Account of the Mount Everest Disaster by Jon Krakauer
A gripping and harrowing memoir that chronicles the ill-fated 1996 Everest expedition. Krakauer, an experienced mountaineer and journalist, provides a firsthand account of the tragedy that unfolded on the world's highest peak. As he and his team attempt to reach the summit, they encounter severe weather conditions and face numerous challenges. The book delves into the physical and mental toll of high-altitude climbing, the complex dynamics among climbers, and the heartbreaking loss of life that occurred during the expedition. Krakauer's raw and introspective narrative offers a compelling exploration of the risks, triumphs, and consequences associated with pushing human limits in extreme environments. (Noelle)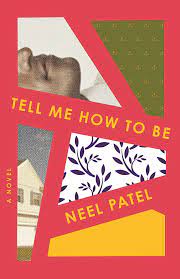 Tell Me How To Be by Neel Patel
A captivating collection of interconnected short stories that delve into the complexities of identity, relationships, and self-discovery. Through diverse characters and poignant narratives, Patel explores themes of race, sexuality, and the pursuit of personal fulfillment. Each story offers a unique perspective, inviting readers to contemplate the struggles and triumphs of individuals navigating societal expectations and their own inner conflicts. With lyrical prose and emotional depth, Patel's book is a compelling exploration of the human experience, urging us to embrace our authentic selves and find our own path in a world that often tries to define us. (Noelle)
The Dry by Jane Harper
A gripping and atmospheric thriller set in the drought-stricken town of Kiewarra, Australia. Federal agent Aaron Falk returns to his hometown to attend the funeral of his childhood friend, Luke Hadler, who allegedly murdered his family and then took his own life. As Falk investigates the tragedy, he is drawn into a web of secrets and suspicion, uncovering long-buried truths that challenge the town's tightly knit community. Harper masterfully weaves a tale of guilt, redemption, and the devastating consequences of past actions, keeping readers on the edge of their seats until the final shocking reveal. (Noelle)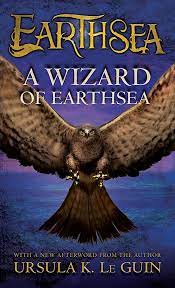 A Wizard of Earthsea by By Ursula K. Le. Guin 
Sparrowhawk is a reckless and ambitious youth who is eager to learn magic. He soon learns that power can be dangerous, and that it is important to use it wisely. When he accidentally unleashes a shadow upon the world, Sparrowhawk must embark on a journey to find and defeat it. The strange and familiar shadow follows him around, forcing him to explore the vast world of earthsea as a wandering Wizard.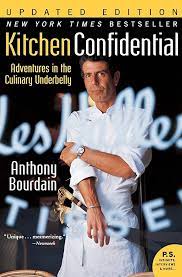 Kitchen Confidential by Anthony Bourdain
Kitchen Confidential is a fascinating and eye-opening read for anyone who has ever been curious about the world of professional cooking. It is also a must-read for anyone who loves food and wants to know what goes on behind the scenes in their favorite restaurants. You'll either never want to work in a restaurant again, or you'll be sharpening your 10-inch Global Chef Knife the second you finish reading.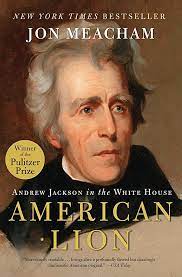 American Lion by Jon Meacham
American Lion is a must-read for anyone interested in American history. It is a balanced and insightful account of one of the most consequential presidents in American history. There is a striking resemblance to today's political landscape of gossip, misinformation, and difficult choices. American Lion won't make you feel any better about politics as you realize it's all pretty much still the same.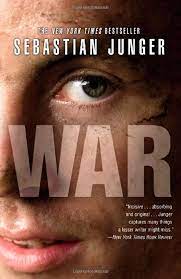 War by Sebastian Junger
A soldier, stationed on the farthest front line in Afghanistan, takes off his combat pants that are so stiff and caked in salt sweat, he can stand them up on their own. He washes off in muddy warm water for the first time in months. Through his intimate observations, Junger gives readers a rare glimpse into the lives of soldiers at war. He describes the fear, boredom, camaraderie, and violence that they experience on a daily basis. He also explores the psychological toll that war takes on soldiers, both during and after their deployment. WAR is not an easy book to read, but it is an important one. It is a reminder of the human cost of war, and it challenges us to think about the true nature of violence.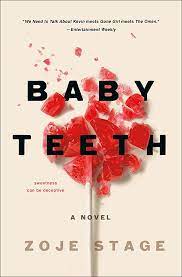 Baby Teeth by Zoje Stage
Baby Teeth by Zoje Stage is a psychological thriller that will keep you guessing until the very end. The story follows Suzette Jensen, a young mother who is struggling to cope with her mute seven-year-old daughter, Hanna. Hanna's mutism is a cause of great concern to Suzette, who sees it as a sign of her bad parenting, but in reality, it's a sign of something much darker. As Suzette gets to know Hanna better, she begins to suspect that her daughter is not what she seems. Hanna is manipulative and cunning, and she seems to have a dark side that Suzette can't quite understand. As Hanna's behavior becomes more and more erratic, Suzette begins to fear for her own safety and the safety of her husband, Alex.