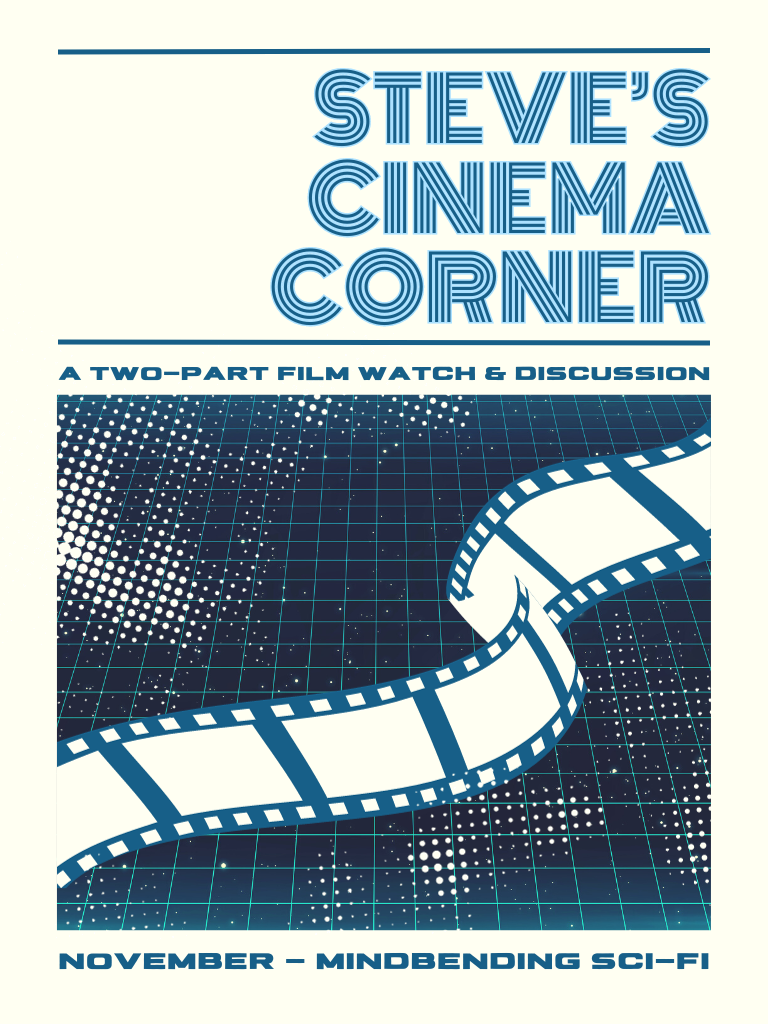 Join us for an engaging two-part film talk exploring the intricate themes of two compelling mind-bending sci-fi movies on Thursdays, November 9th and 16th from 5:30-8pm!
This month's theme will challenge your perceptions of reality and explore the depths of the human mind. We'll dive into the intricate themes of these two films, uncovering their hidden meanings and insights.
Whether you're a seasoned sci-fi fan or just looking for a thought-provoking evening, this film talk is sure to please. So come along and join us on a journey to the unknown!