A graphic novel about three girls who become friends when they go away to University. It's fun. It's real. Just read it.
Gather up all your tissue boxes for this one. The magical realism and shifting perspectives does this story all the justice. It's a really touching beautiful stories about siblings and life.
The casual fan of Harry might not rejoice upon finishing this story, but regardless it is an awesome read. You may find yourself confused by the fact that it's written as a play instead of a novel, but once you get into you will experience all the feels again and it won't matter the format.


This is the compilation of the online comics and let me tell you, it is fab. It's a little like Adventure Time and mostly just badass. A great quick graphic novel that is full of female awesomness.


I almost feel bad telling you about this series, because only the first compilation is out. But guys, seriously. This is a really great graphic novel. Elements of steampunk are woven throughout this fantasy realm with characters you'll grow to love and some you'll grow to hate and some you just won't know about. I can't wait until I get my hands on volume 2.
A futuristic graphic novel in which Alex's mother decides he needs a companion bot. He has no interest in one, but mother knows best and she sends him one. This opens up a whole new world for Alex. It shows him that there are things he might not have known about and there are things that he wants to know a lot more about...but at what price?


When her mother dies, Barrie is sent to live with her aunt on the old family plantation. She never heard much about the old family land or the two other families in the area. One of which is friend to the Watson's and one who are willing to do anything to destroy them. On top of all that there's a certain magic to the island and Barrie is determined to unravel the mystery, despite the fact that no one seems willing to talk about it.
Chantress

-
Amy Butler Greenfield
A girl who has the power to perform magic by singing is not aware of this ability until she sings her and her grandmother off their safe island and into the middle of London. London hunts Chantress' and there are few

who are willing to help.
Hotel Ruby

-
Suzanne Young
If you are looking for something a little bit eerie, make sure you check out this title. It's a situation where you can check in to the Hotel Ruby, but not many

people leave.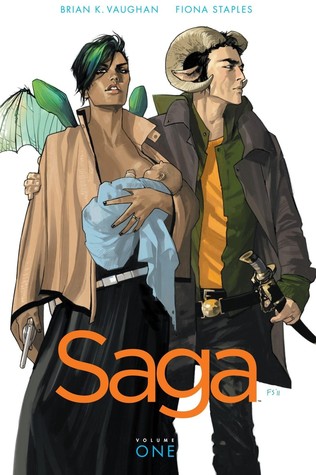 Saga series - Brian Vaughn
This is not for the f

a

int of heart. Oh, good

ness I love this series though. Soooo good. I can't believe I waited so long to start it. Space colonies fighting against one another. What more can you want?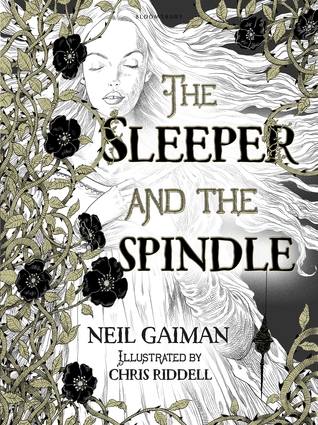 Sleeper and the Spindle - Neil Gaiman
This one is not one we o

wn in the library, but it is available on
Overdrive (seem a theme here?). I listened to this one and was very glad I did! This hour long little fairy tale was performed by a full cast and anyone who enjoys re-tellings will probably really enjoy this

.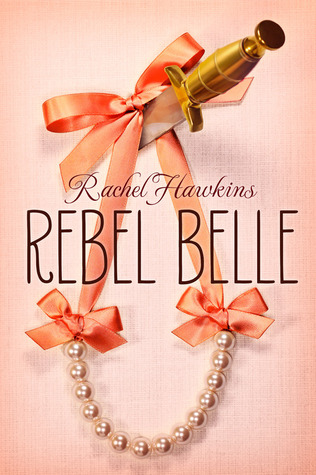 Rebel Belle - Rachel Hawkins
This is a

nother I listed to on
Overdrive, and another really fun action one. This story is about a southern belle who ends up with some supernatural abilities and some incredible duties. I really enjoy Rachel Hawkin

's novels they are always entertaining.
I Am Princess X - Cherie Priest
So, this book I actually listened to on Overdrive

, t

here are illustrations in it so

you may want to consider that when you are choosing what format to consume this book through. I really enjoyed listening to it though. The narrator was really great and the story was fast-paced and fun. I definitely think you should read this!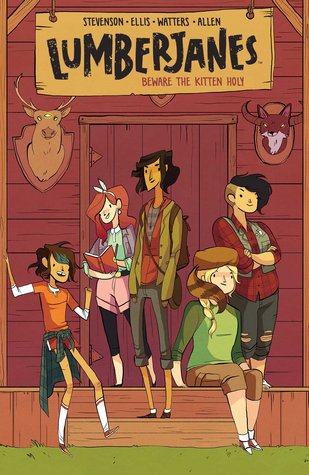 Lumberjanes series - Noelle Stevenson and others
This book was weird to the MAX. I thought it was going to be a lot more rational and like Nimona, but boy was I wrong. I loved it so much though and can't wait for more to come out so that I may devour them.
Darkthaw sequel to Winterkill - Kate Boorman
I was nervous when I started this book because I thought it was going to suffer from second book slump (the journey). I should have known better. Boorman is brilliant. So many lovely twists and changing minds and hearts and just so much amazing. I really can not wait for book three!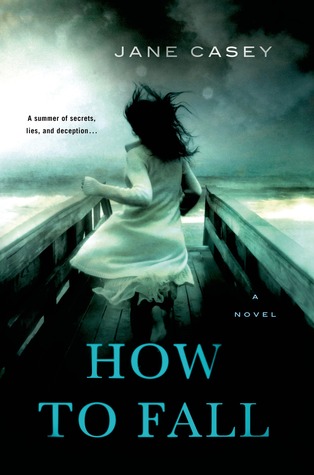 How to Fall series - Jane Carey
Even though Jess seemed hard to get on with, rude and pushy I still enjoyed this novel

immensely

. It was a fascinating little mystery that kept you reading. I enjoyed how the novel

started

with the crime and then lead you into the current story. The other two books in this series are much the same format. They are fun though and a nice quick myster

y read.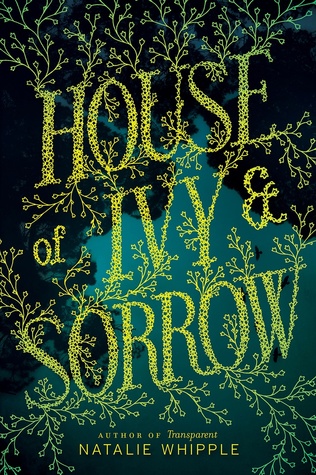 House of Ivy and Sorrow - Natalie Whipple
That ending though :( I was really enjoying this book. I loved how the spells and potions and the magic were. There was a different kind of take on magic, which was refreshing. I loved all those aspects of it. I was mildly annoyed by the love story aspect, but I could accept it. The very end though was cheesy and blah. I would have preferred it if it ended just a little sooner, just before that last bit. The rest of the story was swell though.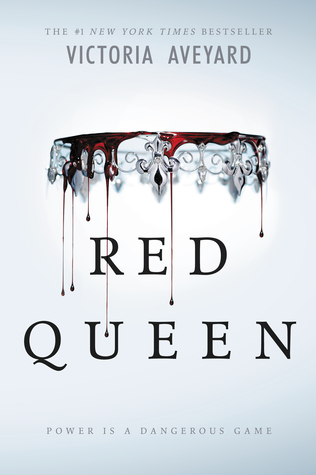 Red Queen - Victoria Aveyard
While this book wasn't perfect, that didn't stop me from thoroughly enjoying it. A bit of a different take on the special powers trope. I really enjoyed the whole world building and would recommend this for all you Hunger Games fans out there.