2011 | 2012 | 2013 | 2014 Click on a title to view the book in our catalog.
Furiously Happy: A Funny Book About Horrible Things
by Jenny Lawson
I really love Jenny Lawson. Like seriously. So I'm very biased when I tell you that you need to read this book because it is all kinds of amazing. It pretty funny and very real. Sometimes it's a bit depressing, but she always finds a way to bring you back out of the dark.
A Head Full of Ghosts
by Paul Tremblay
Marjorie begins to show signs of schizophrenia, but not everyone is convinced she is suffering from that. Some believe she is possessed. That's what she says...sometimes.
The Library at Mount Char
by Scott Hawkins
I can't even begin to describe this book to you. I love this book so much though. It made my brain hurt but in a totally good way. It takes a while to try and figure out what exactly it is that you are reading about. I think this is a good two read book.
Annihilation
by Jeff VanderMeer
Area X has been cut of to the public for quite some time. Expeditions have been sent in to report about what they find there. The first expedition reported that it was lovely. Another expedition had all its members turn on each other. Yet another one had people die of a mysterious cancer once they returned. Now another expedition is sent out. Almost right away the group finds that nothing is as it seems and certainly nothing is expected.
The Unlikely Hero of Room 13B
by Teresa Toten
This was a very fascinating read. A look inside the mind of someone with OCD, a bit reminiscent of A Curious Incident of the Dog in the Night-time.
The Last Good Day of the Year
by Jessica Warman
One night, Samantha watched a man dressed as Santa break into her house and steal away her sleeping sister. She identified who she thought it was, but what if she was wrong? Now her family is moving back to her childhood home to face the past and get some closure.
Poisoned Apples: Poems for You, My Pretty
by Christine Heppermann
This is a collection of feminist, fairytales in poem form. I love the empowering overtones and it's a fascinating take on the old favorites. Definitely something to check out and you can read it in one sitting.
Remember
by Eileen Cook
Harper's father runs the procedure "Memtex". Memtex wipes away unwanted memories. When Harper suffers a devastating loss she goes in to get the procedure done secretly, she knows her father wouldn't approve. Afterwards though, she keeps having flashes of what appear to be memories, but they don't make any sense. Maybe she's had the procedure before? But why?
Shocked
by David Casarett M.D.
I don't usually read non-fiction, but when I do it's funny and informative. This was a fascinating history of resuscitation. There was a fair bit of information I did not know about prior to reading this. There are a lot of advances in science and it's pretty incredible what scientists are working on. If medical non-fiction fascinates you, this is one you should check out. David Casarett has a great and humorous way of delivering information.
The Double Life of Cassiel Roadnight
by Jenny Valentine
This was a very interesting read about a boy who pretends to be someone else. A homeless boy is mistaken for a boy that has been missing for a few years, so he quickly assumes his identity. Living someone else's life isn't easy though and there is also the pressing question of what happened to Cassiel Roadnight...
The Mermaid's Sister
by Carrie Anne Noble
Clara was brought by a stork and Maren arrived in a seashell, that's what Auntie always told the sisters. Then Maren starts growing scales and longing for the ocean. Maren appears to be turning into a mermaid, and if she doesn't make it to the ocean soon, she'll die. Clara enlists the help of a childhood friend to help her save her sister. While she watched Maren's change, Clara wonders what may happen to her.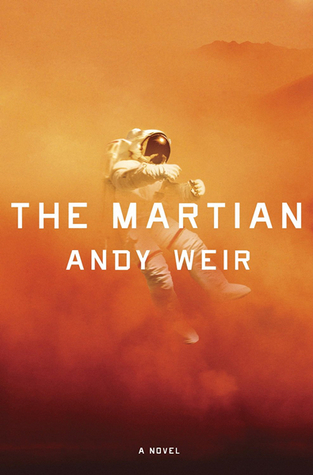 The Martian
by Andy Weir
This was a great book that had me hooked from the very first line. Mark Watney is sarcastic in the face of possible (and probable) death. Mark Watney has been left behind...on Mars. He has no way to communicate to Earth, and his food supply will run out before the next Mars mission. So Watney has to decide if he can figure out a way to live until the next mission or if he should just give up now. This was such an enjoyable edge of your seat kind of read. If you aren't interested in the logistic of space, some parts may drag a bit. This book was perfectly paced for my liking. This novel had plenty of science without the having to be a rocket scientist to understand it.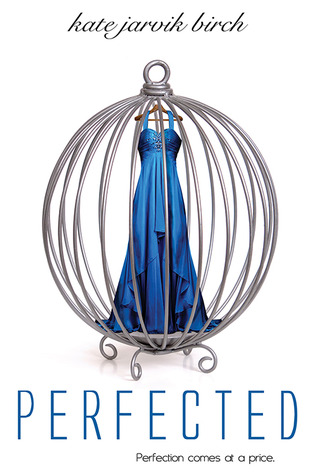 Perfected
by Kate Jarvich Birch
Ella has been trained to be a pet for the elite (and wealthy) people of the world. This is the only life she's known and it's not so bad. But, when she starts to fall for her owner's son, she feels that being a pet might not be enough. Being owned isn't as good as owning yourself. Very interesting. A book that kept me guessing. I was travelling down a main street and then this book took me down a side street, and just when I got used to that we veered onto the highway. That's what reading this book was like. Just when I thought I knew how the story was going to go everything was in a state of upheaval.
Vivian Apple at the End
of the World by Katie Coyle
This was a fascinating read about a religious cult. It's the end of the world and Vivian Apple's parents were raptured, at least that's what the holes in the ceiling above their beds would indicate. Vivian has a hard time believing that this is real, but lots of other people are missing as well. So Vivian decides that she needs answers, she needs to know what happened. Her and her best friend decide to take a road trip to the heart of the cult and see what answers they can find.