Britt's picks
2011 | 2012 | 2013
The perfect amount of creep is instilled in each of these stories and you'll want more when you're done. This is a lovely graphic novel.
Oh my goodness! What an intense read. This is seriously a one sitting kind of book. The beginning starts of a little meh, but as soon as they take Brooklyn things start racing. I could not put this book down and have already made three other people read it and they all devoured it too. So much awesome.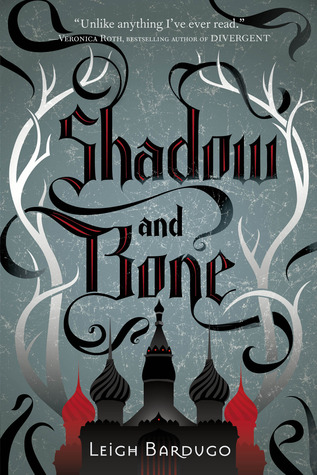 A different kind of tale, but a quite good one.
Plenty of awful things but some nice results flower out of those terrible troubles.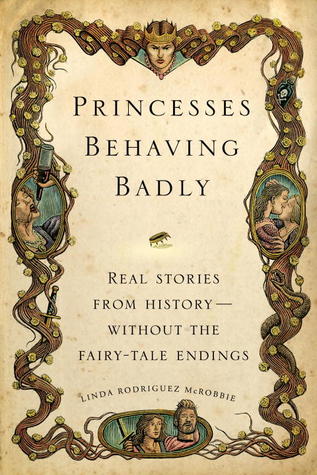 First off, that is one very violent and gruesome death. The description of it gave me goosebumps. What a terrible way to go. The killer is clearly an insane person, completely and totally.
I really enjoyed this book though, it was quite fun for a murder mystery. The murderer was kind of a slap in the face. Not wholly unpredictable, but still surprising. The book was so good though that the mystery was only part of the fun.
If you are looking for a satirical murder mystery, than I definitely recommend you check this one out.
What a great fantasy. I really enjoyed it. Parts of it reminded me of The Bone Season and I really enjoyed that book too.
The Fold sounds terrifying and not like a place I would ever be willing to cross...unless I was making a run for it I suppose.

The Darkling was a hard character to read and I was very intrigued by him. Alina and Mal make a great team and I'm glad that they were both in this story. One without the other would have been less great. The three of these characters really work well together (well not really together, together) and play theirs roles. I can't wait to continue reading this series.
A very interesting Snow White re-telling. A very loose re-telling but a fantastic story in it's own right. I really enjoyed all the little allusions. This book is not going to be for everybody, but if your looking for something that's off the beaten path definitely give this one a try.
Not all princesses have fairy-tale lives...or endings.
This was a very fascinating book, probably something I will add to my home collection. It was nice to be able to read about a couple of princesses, move on to something else, and then come right back to read about a few more.
I love the interesting parts of history, and these stories are fascinating. I really loved how the author presented the information. She included information that was rumor and speculation too. She stated that it might not be true before hand and I appreciate that it was included. Through the years I'm sure most history has been skewed. It's skewed depending on your global location too. I love that she presents all the information and leaves it up to the reader to form their opinions on the worthiness of the stories.
There were quite a few people that I had never even heard of, so it was nice to be introduced to these stories. I highly recommend this to anyone who is interested in history and wants something that isn't dry.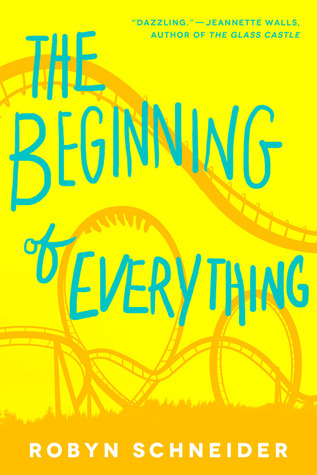 Ezra is no longer on top of the school. Since his accident, he's fallen down the social ladder a few rungs, or so he thinks.With his new outlook at his popularity he begins hanging out with an old friend and a band of misfits (drama and debate kids). He's torn between two worlds though when his old friends seem unwilling to let him go. Ezra has to decided what would be his bigger tragedy, his accident or losing his new friends to return to his old ones.
If you start this book and don't instantly want to devour the rest of it...there's no hope converting you to this book. It was such a great read.
Astrid was kicked out of her elite boarding school and she knows that she was set up. She's not too concerned until her parents announce that she has to go to public school. Astrid doesn't like public high school, she doesn't like the kids and she doesn't like the smell ["Just hearing the words "public school" out loud made my mouth taste like urine (which, not coincidentally, is exactly how the public school smells)."]. Astrid know that if she's going to get back at the person who betrayed her she's going to need to find people with skills that can help her. She might find that there is more to people than what they're good at though, regardless of how much she doesn't want to believe it.
There were some surprises and a lot of moments that made me laugh. This book is 100% worth the read. It's funny and sad and just a really entertaining and interesting read.
Elizabeth doesn't feel emotions. She can see them though and they try to get her to feel their presence, but she simply can't. She sees her friends and family affected by these feelings, but she doesn't even feel the slightest bit of emotion. Fear takes a liking to her, he wants to be the one that makes her feel. Fear is always trying new nightmares and illusions to trick her feelings to the surface, but nothing he does seems to work. There's something strange in the air though and Elizabeth can feel that. Elizabeth has been having dreams of a boy and a girl and they seem so real, but they can't be...can they? Not every emotion is harmless though, even if Elizabeth can't feel them. Something wicked is coming and if Elizabeth can't unlock what's inside of her she has no hope of surviving.
What a fascinating story. I love the idea of emotions being physical beings that come by to afflict you. I really enjoyed the mystery aspect of the story too. Trying to unravel what is wrong with Elizabeth. It was very fascinating and believable (within the story). I would definitely checking this out if you're looking for a slightly different perspective on a story brought to you by some unique characters. It's tricky to feel for Elizabeth, but it almost makes her a more reliable narrator, because she doesn't care to lie to you.1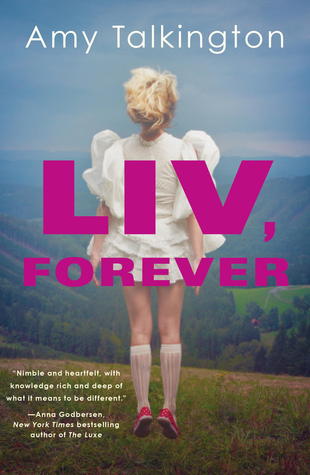 Liv has never belonged anywhere in her life, she's simply bounced from foster home to foster home. Liv thinks that Wickham Hall might finally be a place where she can belong...it isn't. She soon finds that she is not the same as the people in this school. Wickham Hall is steeped in tradition and secret societies and ghosts. Liv soon meets Malcolm Astor one of the golden boys at the school and they strike up and unlikely relationship. She also meets Gabe who is a kindred spirit and can see and talk to the dead. When things change for Liv, Gabe is the only one who can help her and time is running out. Liv has to figure out what is going on at Wickham Hall and why there are so many ghosts haunting it. Her future depends on what she can find out, but she may need to trust more people then she wants to in order to unlock all the mysteries of Wickham Hall. This book was very good. It was spooky and just really awesome. The mystery kept me tangled up for quite awhile. It's quite what I was expecting and I always love a good boarding school story especially set in New Hampshire!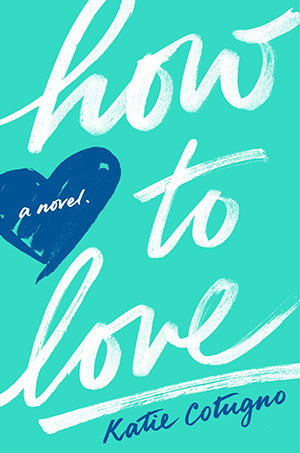 Reena has loved Sawyer since she can remember, so it's strange when her friend starts dating him. Reena and Sawyer and drawn together and then just as swiftly swept apart. Their relationship is anything but uncomplicated. Then Sawyer disappears. What he doesn't realize is that Reena is pregnant. A few years later Sawyer shows back up and Reena is thrown for a loop. She doesn't know what she's supposed to do now. She thought she had moved on from being that girl who was hopelessly in love with Sawyer, but apparently she's not. Some love doesn't come easy and ends up making your life a complete mess. I really enjoyed this story. The narration alternates between the past and present which I feel really worked for this story. I would definitely recommend this if you're looking for a love story that is rough. Their love did not come easy and a lot of unfortunate things happened to both of them. I really enjoyed their story though and I'm looking forward to more books by Katie Cortugo.
Wick is a pretty brilliant hacker. She learned from her dad, who is wanted by the police and has already escaped them once. She now lives with her sister in their new foster home. Wick does some hacking on the side to earn money for her and her sister. She doesn't believe that they will have a forever home with her foster parents and wants to be prepared. Then she gets an odd package on her doorstep. Tessa Waye's diary. The same Tessa Waye who just killed herself. Inside there's a note that says "Find Me". Wick doesn't want to work this case, because she has no idea what she's supposed to be finding...but then she finds out. Tessa was being abused by someone, someone she doesn't name even in her diary and Wick's sister is his next target. What a fast-paced read. I had to force myself to pause my reading so that I could go to bed. I didn't want to stop. Every few pages you learn just a little bit more that grabs you and pulls you in. Romily Bernard creates a thrilling tale here with Wick. I would definitely recommend checking this one out. Yes it is the first in the series, but it stands by itself perfectly well. It leaves you craving more story, but wraps up it's mystery nicely.
Nathan is a witch, this they can tell. What they aren't sure about is if he is a white witch or a black witch. He's half of each, but they aren't sure if that makes him good or not. Nathan has been raised by white witches, but this doesn't put the council at ease. When Nathan turns fourteen the council decides that he is more likely to be dangerous and they take him away and lock him in a cage. He is then held prisoner by a woman who is trying to keep him in line. Nathan knows he must escape though. It's his only chance. He has to escape before his seventeenth birthday. Nature versus nurture plays a large role in this novel, it's pretty much the thing the council is trying to decide on. Nathan is raised as a white witch, but they are worried that his father's blood will infect him and cause him to go dark. This is only mildly amusing seeing as what the white witches seem to be capable of. They seem far more terrible than any black witch, because they pretend to take the high road. I'm very eager to see where Nathan's journey takes him in the next book. I would definitely recommend this if you're looking for a novel about witches that has action to it.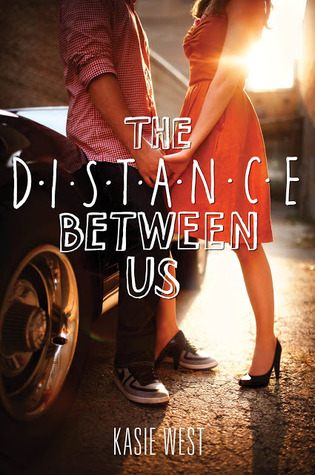 Caymen and her mom are very under-whelmed by rich people. The only thing they can be counted on for is spending money on things no one needs. Caymen knows Xander is rich and a first wants nothing to do with him. When he keeps showing up though, he starts to grow on her. Caymen knows that her mother will never approve though and she can't really explain why. Honestly she isn't even sure why her mother's hatred for the rich runs so deep. The more Caymen hangs out with Xander the more she realizes that you can always judge a man by his wallet. I didn't think this one would wow me, but it did. It was a really good story. It was also quite giggle-inducing. I was often chuckling to myself at the exchanges between Caymen and Xander. This novel definitely makes me want to read more by the author, though honestly I just want to re-read this one. Definitely check it out if your looking for something a little steamy, even more funny and a little tiny splash of surprise.
Three strangers all get the same phone call. An anonymous voice stating "I know your secret". What does the person on the other end want? They want each person to bully another specified person and for the grand finale, record it and put it online. The bullying doesn't go so well for any of them though and they end up in counseling. Which is lucky for them, because it brings them together. With all three of them working at it, they might be able to figure out who is blackmailing them before that person shares their secrets with the world. This was certainly a fascinating read. Mostly I just wanted to learn what everyone's secret was. I didn't think Eric's was all that bad. Definitely not great, but not as bad as the other two. Fatima's is the worst one when it boils down to the truth. Shelly makes hers horrendous, but in actuality it's not really as bad as Shelly makes herself feel. It was a bit surprising what all the hub-bub was about. It was almost a let down, but it was pretty ingenious and realistic and just worked. This novel will definitely make you think twice about both sides of bullying. If you're looking for an interesting mystery within a mystery, grab this one.